A fellow blogger asked about morning rituals...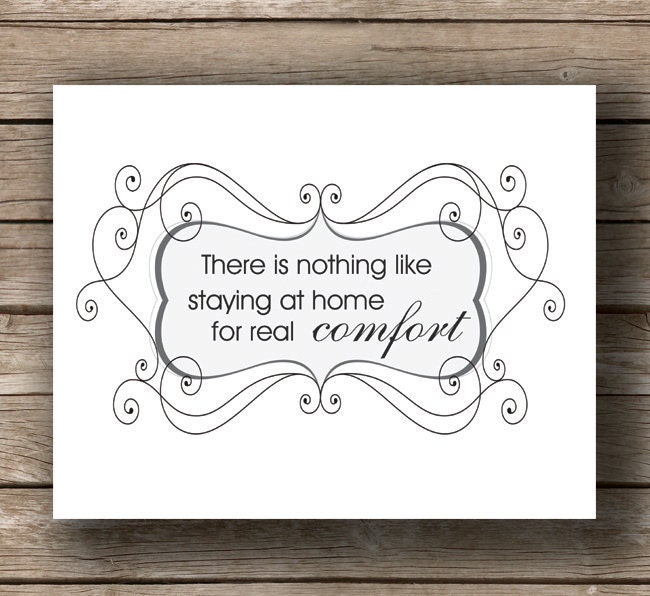 Jane and Company Designs on Etsy
My morning ritual consists of me in bed until my husband brings the coffee into the bathroom, turns the light on, and cracks the door so that I wake up gradually.
(This after I've hit snooze about 180 times. :D)
I know...I'm spoiled.
But I do have a favorite mug, Randy got me a mug with a Jane Austen quote, which sums up my thinking exactly:
"There is nothing like staying at home, for real comfort."
Isn't that great?!
What makes your morning peaceful?
M